A Virtual Chat with our friends at Coastal Kitchen Devon
While most of us have walked the dog, watched Netflix and made banana bread and sourdough during lockdown, foodie friends Helen Lloyd and Julie Graham have come up with a new business local to Dartmouth and are launching as we write. We had a virtual chat – is there any other kind at the moment?!  – and they told us all about what they've got planned with their new project, Coastal Kitchen Devon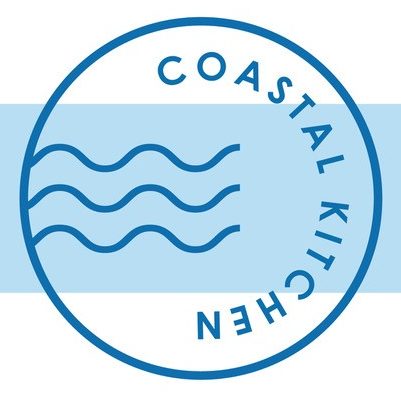 Manna from Devon: Tell us where the idea came from for you to work together and to start Coastal Kitchen Devon?
Julie: We first started working together on the Dartmouth Food Festival about 10 years ago and it became clear very quickly that we are quite alike. We both love cooking, eating out, discovering new products and championing local producers.  And we both have far too many cookbooks!
Helen: We also have compatible skills. Julie is a trained chef and hugely experienced in event management, while I have great organisational skills (honed over many years of co-ordinating the food festival) and enjoy creative writing, having recently started a local food blog. We also both have an attention to detail that may be classed as obsessive!  So, it seemed crazy not to do something together.
Julie: Lockdown gave us a chance to develop our ideas further and when the Town Council gave us the opportunity to set up the Farmers Market again we jumped at the chance. We've both been involved in the local food community for over 10 years so have a lot of useful connections.
Helen: I remember being part of the local farmers market scene back in 2005 when me and my husband owned the Dartmouth Ice Cream Company, so it'll be fun being involved again – albeit on the other side of the stall!
Manna from Devon: Tell us your plans for the Farmers' Markets in Dartmouth and what will they be like – a traditional market or a mini food festival??
Julie: A bit of both really. We've tried to seek out smaller, artisan producers who are perhaps new to some people. For example, there's a company called Fresh Flour in Buckfastleigh who are growing and milling their own organic wheat and turning it into pasta. But there will be a few familiar faces too such as Dartmouth Fine Foods and Michael Sutton's Cellar.
Helen: We've also tried to make sure there is a wide range of products available such as bread, eggs, meat and locally grown flowers. You can see who's coming on our new website – www.coastalkitchendevon.com. And don't forget there is already a number of artisan shops, cafes and delis in the Market Square and throughout the town to add to the experience. The first one is coming up soon on 8th May so put it in your diary!
Manna from Devon: What other plans for Coastal Kitchen Devon – tastings? demonstrations? supper clubs? talks? foodie trips??
Julie: Oh, we've got so many plans for the future. Initially we will be using the Community Cafe to hold small foodie related demos, talks, wine tasting sessions etc on market days. Then once the world has got back to some kind of normality, we'd love to invite local chefs/businesses to host Pop-up lunches.
Helen: As we are both cookbook obsessives we are currently focussing on a book a month and challenging ourselves to make as many dishes from it as we can. We'd love people to join in our Cookbook Club and give us their experiences of the book too. All they have to do is follow us on social media and then at the end of the month we'll do a review on our website. You can find us on Instagram and Facebook – just pop in The Coastal Kitchen Devon and you'll find us.
Julie: And watch out for us at the Dartmouth Food Festival later this year too as we have something exciting up our sleeve … 
Manna from Devon: You're obviously based in south Devon which has a huge number of food producers, large and small. What are your favourite products – traditional and innovative?
Helen: Gosh, this is so hard as there are so many excellent local producers out there. If I had to pick one product I couldn't be without it would be Butter Bike peanut butter. Slathered onto a piece of hot buttered toast, stirred into porridge or made into cookies it's so moreish.
In terms of innovation it would probably be Sea Spoon, who produce a range of dried seaweed seasoning blends that can be used in so many ways.
Julie: I love Sharpham Rustic cheese, and can't wait to try the new version with added dulse and sea lettuce. But generally, I enjoying buying and trying out any locally produced food. This area has great farm shops and markets and we have the beauty of some amazing produce on our doorstep.
Manna from Devon: What's your favourite thing to cook when you get a chance to create a feast for yourselves?? Who are your favourite chefs/food writers?
Julie: As I cook full-time, sometimes for me it's the simple dishes that are the best. I love nothing more than a wonderfully cheesy macaroni! Three types of cheese in a creamy sauce with crispy breadcrumbs on top – just delicious.
Alongside my interest in food I love to travel, and seeking out those little places that make a holiday something special. Thankfully both these interests work well together. Because his books combine these two passions, my favourite food writer is Rick Stein. He's been to some amazing places and I love trying out his recipes as it transports me all over the world – especially at the moment when real travel is curtailed.
Helen: During Lockdown I think we all took the opportunity to experiment a bit more in the kitchen and I decided to get to grips with spicing. So, I treated myself to the Dishoom book, and have had great fun producing all sorts of delicious Indian dishes. I've really missed having lots of people around our big kitchen table and can't wait to have friends round for a slap up Dishoom banquet when Lockdown restrictions ease.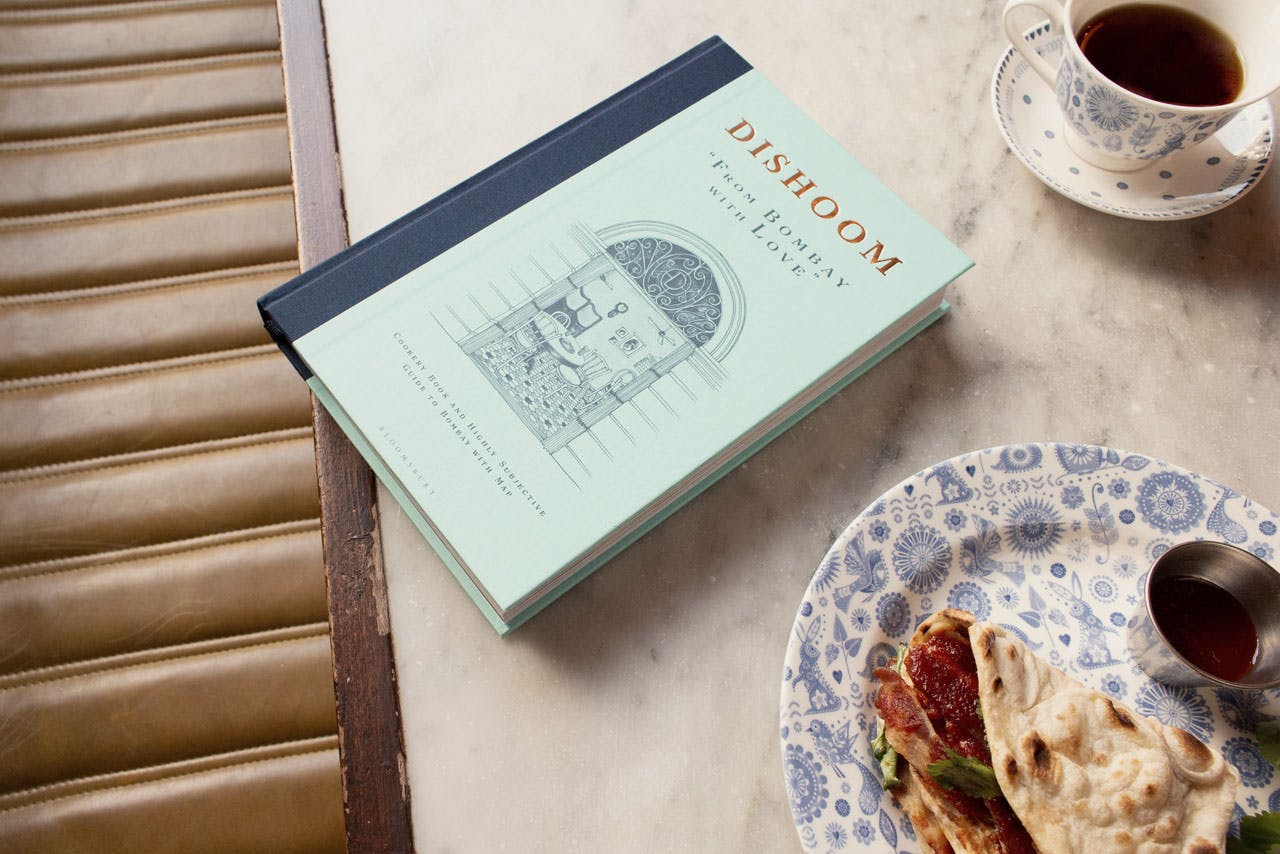 My favourite food writer without a doubt is Nigel Slater. I read his books like I do a novel, from cover to cover. He writes so seductively and I feel a sense of calmness flow through me when I sit down with one of his books. I just wish my kitchen could be as uncluttered as his. 
Manna from Devon: What do you think are the most important things to get the next generation cooking? Will you be able to incorporate any of those ideas into your new venture?
Helen: In a previous life I worked as a Community Dietitian and spent a lot of time working in schools. I think the main way to get children into cooking is to let them help in the kitchen from a very young age and to make it fun. Bringing back practical lessons in school would also help. We really hope that parents will bring their children to the markets and let them sample all the lovely products on offer.    
Julie: I think that Lockdown has allowed us to spend a little more time considering what we eat, and maybe taught us all that cooking from scratch isn't as hard or as expensive as we think. I hope the next generation will now be driven less by convenience and more by adventure.  
Manna from Devon: Tell us about your foodie memories – what do you think set you on this road? Helen you're from Wales and Julie you're from Scotland (as you know!); what are your fondest foodie memories from where you grew up?
Helen: In all honesty I didn't come from a very foodie background, although everything was fresh and cooked from scratch. My dad was a traditional meat and two veg man and even a crispy pancake was met with a frown. He did make a mean welsh cake though. Mam loved to bake and made amazing novelty cakes – her fairy princess castle was a sight to behold! And her profiteroles were legendary.
Julie: My fondest foodie memories would be fishing with my Grandad off Tobermory on the Isle of Mull. We mostly caught mackerel, which on our return to the kitchen would be turned into fishcakes on a family production line. We often caught pollock and hake as well, which provided us with a tasty dinner way before these kinds of fish were seen on restaurant menus.
Manna from Devon: You've really got a great plan for focussing on local food producers – how do you see your business developing? Where do you hope to be if we come back and chat in a year or two?
Julie: The possibilities are endless really, once the world has opened again. We wouldn't rule anything out, but we do want to grow organically. Wherever we end up you can guarantee it will involve food, travel and fun.
Manna from Devon: Thanks so much for chatting to us about your new plans for the Coastal Kitchen Devon. We for one are really looking forward to seeing the all come into fruition. Lots of luck – we're sure you won't need it and see you at the Farmers Market in May!